We Have It All:
Fast Turnaround:
VITA Digital Productions was the creator of this footage. There are no clearance issues with our stock footage. And we have lightning fast turn around! Need UK HD stock footage fast? We can do that! We can even FTP footage to you.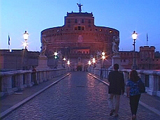 All Media License:
We do offer an "all media, worldwide, in perpetuity" license, along with more limited licenses for web use and other purposes. Email us for a quote and tell us how you are going to use the footage.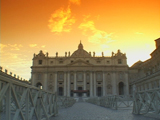 We Specialize in the UK:
And we have over 40 hours of UK Footage - over 20 hours of that footage is new 1080i High Definition footage. With a catalog that extensive, we can provide obscure shots that you won't find anywhere else! We've got the United Kingdom covered!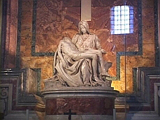 We Have Screeners:
We have in stock a number of DVD Screeners with timecode burns of the more typical shots of London, Scotland, and Ireland. If you are looking for a specific shot that may be more obscure, we will search our footage and either send you a DVD or FTP the shots you requested with timecode burns. You then send us the in/out timecode cues and, after payment, we ship or FTP you clean footage.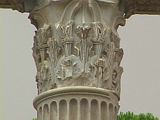 Our Clients Include:
CBS, ABC, NBC, A & E, the Biography Channel, and the History Channel, along with other television networks and production houses around the world. Later this year, our Egyptian High Definition footage will be utilized in the three part American Cinema International mini-series, " The Lost Treasure of Ugarit."
Hours and Hours of UK Footage!
We have over 40 hours of new NTSC 1080 High Definition Stock Footage of the United Kingdom, including shots of London, Edinburgh, and the scenic Cotswold Villages, Devon, Oxfordshire, Kent, along with other sites in Scotland and England. Although not a part of the UK, we also have hours of 1080 HD Stock Footage of Ireland.
We have 1080 High Definition NTSC Video Stock Footage of:
Various Bridges over the Thames River
Big Ben
London Eye
Parliament
Tower Bridge
Canary Wharf
Tower of London
Hyde Park
Princess Diana Memorial
London Transport Bus
Picadilly Circus
Trafalgar Square
British Museum
Docklands
Castle Combe
Upper Slaughter
Lower Slaughter
wool churches
Chipping Campden
Bourton-on-the-Water
Broadway
Market Hall
River Eye
Snowshill
Stanton
Bibury
Arlington Row
River Windrush
Swan Hotel
Rack Isle
By Brook
County Galway
western Ireland
Connemara
Connemara ponies
Connemara Pony Sale
Sky Road
Lough Corrib
Clifden
Streamstown Bay
Cliffs of Moher
Limerick
County Clare
The Burren
Scotland
Edinburgh
Oban
The Twelve Bens
Devon
Cornwall
Port Isaac
Warborough
Henley-on-Thames
Dorchester-on-Thames
Ewelme
Watlington
Lewknor
Wallingford
Kent
And many, many other sites and locations!
We Have What You're Looking For!
Recently, a producer emailed me with the following request: "Imagine you are in Rome at the Vatican, standing on a ledge outside the Pope's apartment, and you look down. We need that shot."
AND WE HAD THAT SHOT!
So, if you need 1080i High Def or Standard Definition Stock Footage of the United Kingdom for a commercial, a corporate video, a network documentary, or a feature motion picture, we can help you.
Contact us with your shot list
Background Plates
We also have a number of 1080i High Defintion 3 minute Background Plates of British sites for bluescreen and greenscreen compositing. Click here for more information on our Background Plates.